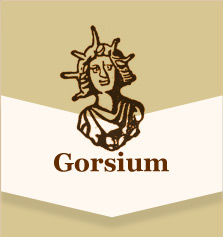 Hírlevél feliratkozás

INTÉZMÉNYÜNK FENNTARTÓJA:
SZÉKESFEHÉRVÁR MEGYEI JOGÚ VÁROS


8000 SZÉKESFEHÉRVÁR,
VÁROSHÁZ TÉR 1.

Visit us
Dear visitors,
The Gorsium Archaeological Park and Open Air Exhibition from 10.03.2017. - 18.03.2017 will be closed due to organizing our new exhibition.
 Opening: 18 March 2017. 8:00 a.m.
Thank you for your understanding!
---
GORSIUM ARCHAEOLOGICAL PARK
Gorsium-Herculia was a Roman town between Budapest and the Lake Balaton, near Székesfehérvár, 5 km away from the motorway M7. From the middle of the 1 st century a Roman military fortress controlled a road junction and the ford of the Sarvíz.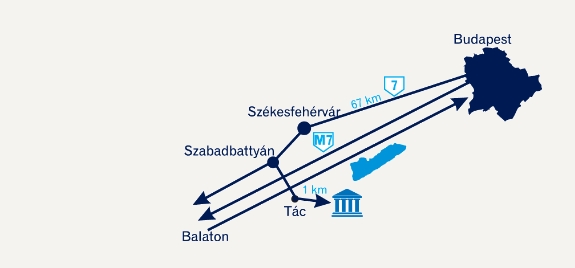 Open:
daily from 10 a.m.– 6 p.m., except Monday
Admission:
Adult ticket:       1200 HUF
Reduced (children, retired):      600 HUF
Family ticket (2 adults with 1 child):     2600 HUF
Discount ticket for additional children: 400 HUF
Group ticket for Adults:    1000 HUF/person
(at least 10 persons)
Group ticket for Reduced (children, retired):    500 HUF/person
(at least 10 persons)
Guided tours:
Guided tour for groups of more than 10 people, upon previous registration and with a purchased exhibition ticket:
4000 HUF per group in Hungarian;
6000 HUF per group in other languages
We can only accept cash (only HUF).
Admission free:
persons with press pass or museum staff pass, persons with some disability, children under 6, and adults above 70
Admission is free on the first Sunday of each month for visitors (EEA citizens) under 26 and for maximum two adults accompanying close relatives under 18.
Admission is free on national holidays (15th March, 20th August, 23rd October).